Galeria Aniela specializes in selling museum-quality artworks of impeccable provenance.
Founded in 1994, Galeria Aniela exhibited and hosted world-class artists as well as receiving famous celebrities including Sir David Attenborough, the Prime Minister of Australia Bob Hawke and Cameron O'Reilly. Galeria Aniela has built a strong standing in Australia and Internationally.

Galeria Aniela FINE ART Bowral NSW | watch video
The BOYD family show in Galeria Aniela coup the front page Sydney Morning Herald, Australian National NEWS, ABC TV and Sunday Afternoon, ABC TV. Galeria Aniela's John Perceval Retrospective exhibition won Australian National NEWS, ABC TV and Charles Blackman Retrospective attain the Art-Scream.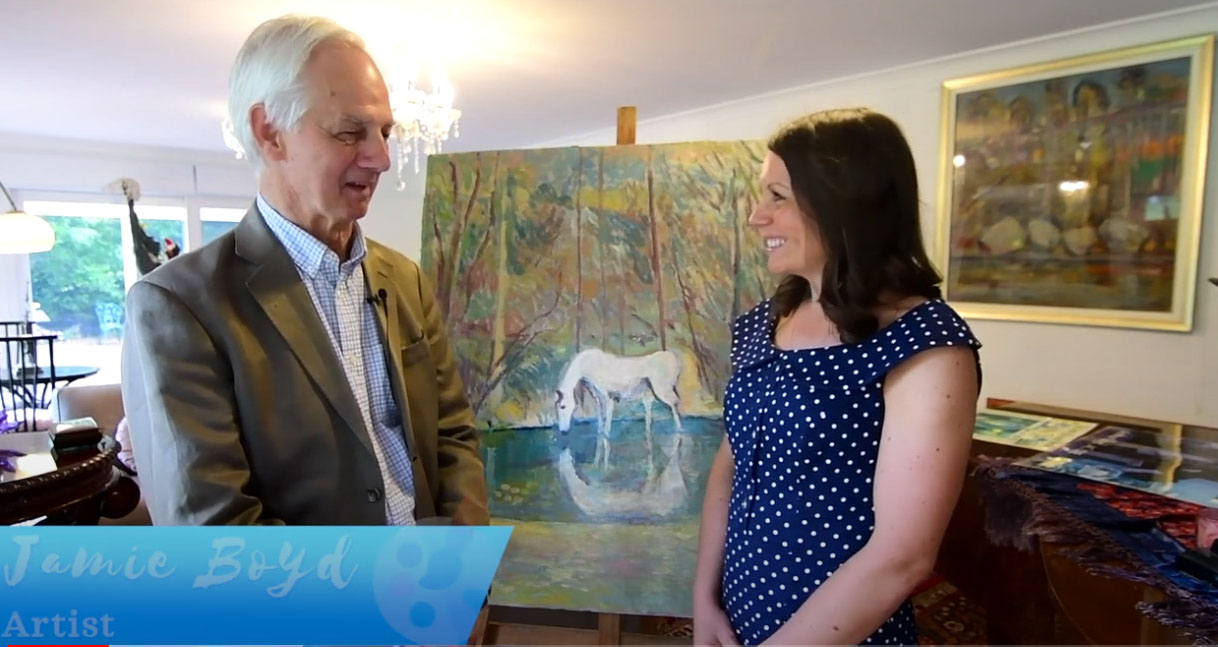 Jamie BOYD ARTS Trail Exhibition | Galeria Aniela FINE ART Bowral NSW |watch video
If you love Art of impeccable provenance, the ART you want is at Galeria Aniela.
If you require an advice or consider buying or selling an original works of art, we respond quickly addressing your concerns based on your request, helping you to save time and money.
Whether you are a first-time buyer, an astute investor or enthusiastic collector, our people focused approach ensures an enjoyable and rewarding experience.
Testimonials
Galeria Aniela combines artistic knowledge, expertise and attribution of a work of art with a wide network of resources.
We welcome the opportunity to speak with you, please feel free to contact us to discuss ways in which Galeria Aniela can assist you now and in the future.
Contact us