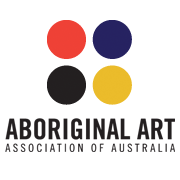 William Sandy Biography
SHARE

RETURN TOP
William Sandy
is one of the most important Australian indigenous artists
, began painting for
Papunya Tula Artists
in 1975.
B
iography
Australian

Encyclopedia Aboriginal Artists dictionary of biographies

page 337.
William Sandy
was
the first artist from the Pitjantjatjara to be involved in the famous
Aboriginal art movement.
Papunya Tula Artists
cooperative formed in 1972 was owned and operated by Aboriginal people from the Western Desert of
Australia
.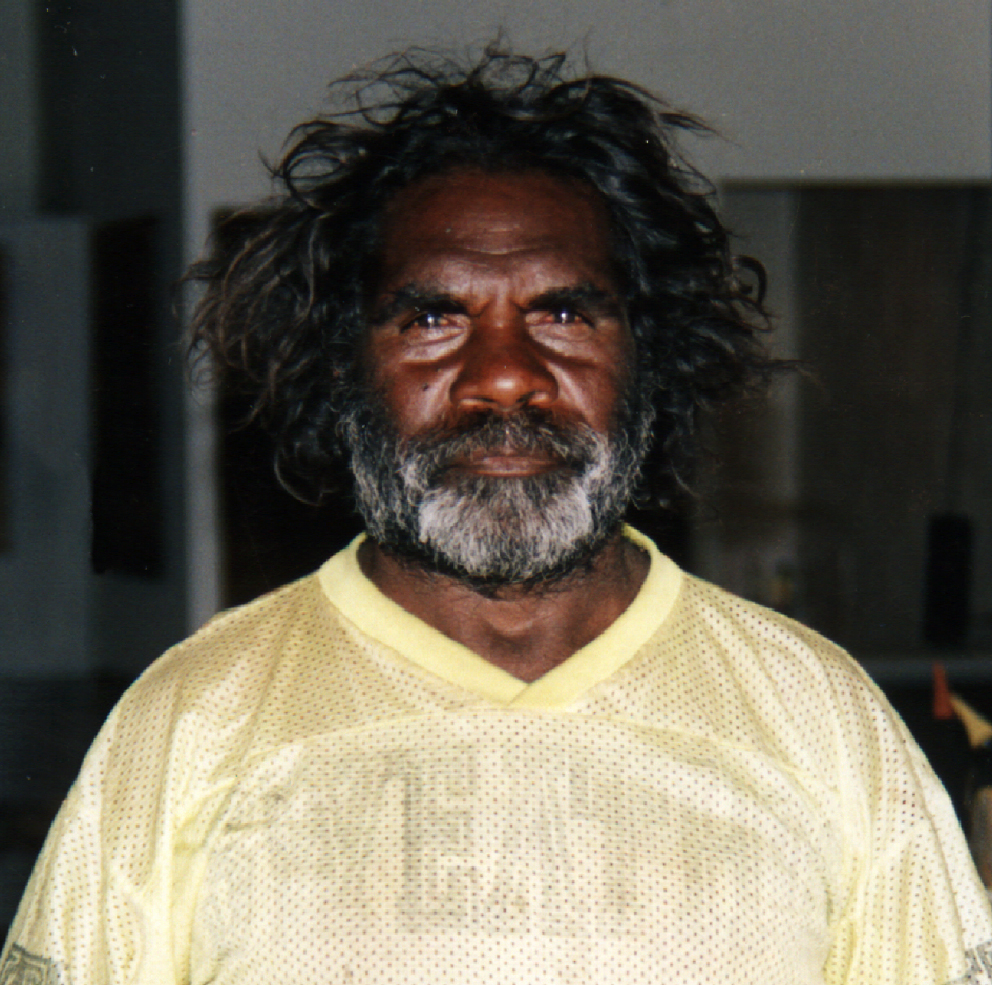 AWARDS

:

1985 the 2nd

Australian National Aboriginal and Torres Strait Islander Art Award

Museum and Art Gallery of the Northern Territory

selected

William Sandy is one of the Master a

rtists who started the Aboriginal art movement as Billy Stockman

and

Long Jack Phillipus in the 70's.

Most Master artists have passed away, and the younger generation is learning western customs. It is the last opportunity that anyone on this planet can purchase and own an authentic painting with impeccable provenance, by William Sandy, an important Australian Aboriginal Master artist. Today Aboriginal Australians live and work around the world, from Papunya to London, from Arnhem Land to New York.

VIDEO: Prime Minister of Australia 1983-1991, Bob Hawke recognizes Galeria Aniela gallery contribution to Australian Aboriginal art.

COLLECTIONS

Art Gallery of South Australia

Museum and Art Gallery of the Northern Territory,

Queensland Art Gallery

Art Gallery of Western Australia

Donald Kahn art collection USA

Museo Centro Cultural Arte Contemporaneo Mexico,

Isaacs Art Center Museum and Gallery

Toronto

Embassy of Australia Washington

Broken Hill Regional Art Gallery NSW,

Wagga Wagga Regional Art Gallery

University of Queensland Australia

Araluen Art Centre Northern Territory Australia

IBM Kawasaki Gallery Japan.

SELECTED Major EXHIBITIONS:

William Sandy work was exhibited in the significant 'Dreamings' exhibition which toured the USA in 1988 - 89, and in the subsequent show of Papunya Tula Artists at the John Weber Gallery in New York. William Sandy had a solo exhibition in 1990 at Gallery Gabrielle Pizzi, and the Aboriginal Desert Art Gallery Melbourne 1994-95-96-97-98. Grand Hyatt, Jakarta 1992, London 1993, Sydney 1994-95-96-97-98, Australian Embassy Washington and New York 1999. Since the early '80's when William Sandy began painting full-time for Papunya Tula Artists Galleries and the Aboriginal Desert Art Gallery in Alice Springs.

·

1982 Georges Exhibition, Melbourne

· 1983 Mori Gallery, Sydney NSW

· 1985 Aboriginal Artists Gallery, Melbourne

· 1986 Queensland University, Brisbane

· 1988 Papunya Tula Paintings City Art Gallery, Wagga Wagga, NSW

· 1989 Papunya Tula: Contemporary Paintings from Australia's Western Desert, John Weber Gallery, New York, USA

· 1988-89 "Dreaming" Exhibition which toured the USA

· 1989 Papunya Tula Artists, John Weber Gallery, New York, USA

· 1989 Centro Cultural Arte Contemporaneo, Mexico City, Mexico

· 1990 Isaacs Gallery, Toronto, Canada

· 1990 Gallery Gabrielle Pizzi Melbourne; Paintings from the Desert, Contemporary Aboriginal Paintings

· 1990 Plimsoll Gallery, Centre for the Arts, Hobart, Tasmania

· 1991 Australian Aboriginal Art from the Collection of Donald Kahn

· 1991 Lowe Art Museum, University of Miami, USA

· 1991 The Painted Dream: Contemporary Aboriginal Paintings from Auckland City Art Gallery Tim and Vivien Johnson Collection

· 1991 Te Whare Taonga Aoteroa National Art Gallery NZ

· 1991 Lowe Art Museum, University of Miami, USA

· 1992 IBM - Kawasaki City Gallery, Kawasaki, Japan

· 1992 Grand Hyatt, Jakarta

· 1993 Roar Studios, Melbourne, VIC

· 1993 Aboriginal Art Exhibition, Kung Gubunga

· 1993 Oasis Gallery, Broadbeach, Qld

· 1993 Chapman Gallery, Canberra

· 1993 Exhibition in London

· 1994 Dreamings - Tjukurrpa: Aboriginal Art of the Western Desert

· 1994 The Donald Kahn collection, Museum Villa Stuck, Munich

· 1994 Aboriginal Desert Art Gallery Melbourne and Sydney

· 1995 Aboriginal Desert Art Gallery Melbourne and Sydney

· 1996 Aboriginal Desert Art Gallery Melbourne and Sydney

· 1997 Aboriginal Desert Art Gallery Melbourne and Sydney

· 1997 Manningham Art Space, Melbourne

· 1997 L'Art des Aborignes d'Australie

· 1997 Arts d'Australie o Stphane Jacob Paris, France

· 1997 Galerie de Stassart, Bruxelles

· 1997 L'Art des Aborignes d'Australie, Arts d'Australie o Stphane Jacob

· 1997 Festival du Film, Cannes France

· 1997 L'Art des Aborignes d'Australie Paris, France

· 1997 Arts d'Australie o Stphane Jacob Paris, France

· 1997 Espace Paul Riquet, Bziers

· 1998 Aboriginal Desert Art Gallery Melbourne and Sydney NSW

· 1999 Aboriginal Art Galleries of Australia, Melbourne VIC

· 1999 Embassy of Australia, Washington and New York, USA

· 2000 Arts d'Australie, Arts d'Australie o Stphane Jacob Paris, France

· 2000 Salon Pharmagora, Paris, France

· 2000 Aboriginal Art Galleries of Australia, Melbourne

· 2003 Chapel off Chapel Gallery, Melbourne

Born circa 1944, near Ernabella in South Australia William Sandy has lived in Areyonga and Haasts Bluff in Papunya, with his family. At Papunya he married Violet Nakamarra, sister of Michael NELSON Jagamarra. They have four children, a boy and three girls, one adopted. William Sandy's wife, Violet Nakamarra, has also painted occasionally since the early '80's. From the time of his arrival in Papunya settlement, William worked for the Papunya Council. William Sandy is also a knowledgeable traditional medicine man. From the late '80's, William Sandy and his wife have been health workers with the Papunya Medical Service.

William Sandy paints Dingo, Emu, Woman, Green Bean and other Dreaming stories for his country. Kunapi, far to the south of Papunya out towards Docker River, is his country from his grandmother and mothers side. William Sandy grew up walking around these places - and further north around Hermannsburg, Areyonga and Haasts Bluff. Eventually the family settled at Ernabella, where William attended the mission school. From here William Sandy came to Papunya in 1973.

Literature: Amadio, N. und Kimber, R., Wildbird Dreaming. Aboriginal Art from the Central Deserts of Australia, Greenhouse Publ., Melbourne 1988; Auckland City Art Gallery, Auckland 1990, Ausst. Kat.; Australian Aboriginal Art from the Collection of Donald Kahn. Lowe Art Museum, University of Miami (Hrsg.), 1991, Ausst. Kat.; Droombeelden - Tjukurrpa. Groninger Museum (Hrsg.), Groningen 1995, Ausst. Kat.; Isaacs, J., Australia´s Living Heritage. Arts of the Dreaming, Lansdowne Press, Sydney 1984; Isaacs, J., Australian Aboriginal Paintings. Lansdowne, Sydney 1989, ISBN 186302011X; Johnson, V., Aboriginal Artists of the Western Desert. A Biographical Dictionary, Craftsman House, East Roseville 1994, ISBN 9768097817; Modern Art - Ancient Icon. The Aboriginal Gallery of Dreamings (Hrsg.), o.O. 1992, ISBN 0646080520; Nangara. The Australian Aboriginal Art Exhibition from the Ebes Collection. The Aboriginal Gallery of Dreamings (Hrsg.), Melbourne 1996, Ausst. Kat.; Stourton, P. Corbally, Songlines and Dreamings. Lund Humphries Publ., London 1996, ISBN 0853316910; The Painted Dream. Contemporary Aboriginal Paintings. Johnson, V. (Hrsg.), Auckland City Art Gallery, Auckland 1991, Ausst. Kat.; Tjinytjilpa. The Dotted Design. Aboriginal Art Galleries of Australia (Hrsg.), Melbourne 1998, Ausst. Kat.; Traumzeit - Tjukurrpa. Kunst der Aborigines der Western Desert. Die Donald Kahn-Sammlung, Danzker, J.B. (Hrsg.), Prestel, München und New York 1994, Ausst. Kat.; Voices of the Earth. Paintings, Photography and Sculpture from Aboriginal Australia. Gabrielle Pizzi (Hrsg.), Gallery Gabrielle Pizzi, Melbourne 1996, Ausst. Kat., ISBN 0646288954.

SHARE

RETURN TOP