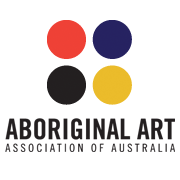 Lynette Corby Nungarrayi biography
RETURN Top
Artist: Lynette Corby Nungurrayi
Born: circa 1958
Region: Mount Liebig
Subjects Themes and Dreamings: My Country, Mangroves, Tree Roots, Tree of Life Women
Dreaming is a term used by Aborigines to describe the relations and balance between the spiritual, natural and moral elements of the World. It is an English word but its meaning goes beyond any suggestion of a spiritual or dream-related state.
In
Australian Aboriginal art
, a Dreaming is a totemistic design or artwork, which can be owned by a tribal group or individual. This usage of Stanner's term was popularized by
Geoffrey Bardon
in the context of the
Papunya Tula
artist collective he established in the 1970s.
Lynette Corby Nungurrayi was born around 1958 at Haasts Bluff in the Northern Territory specializing in Luritja related to Pintupi language.
In around 1980 Lynette Corby
Nungarrayi
moved
to
Mount Liebig
and began painting for
Watiyawanu Artists of Amunturrngu.
Lynette Corby is highly regarded in her community, an active member of Mount Liebig and a teacher of Luritja language, written and spoken. Luritja is a generic name that applies to people who speak several Indigenous dialects of the Australian Western Desert Language.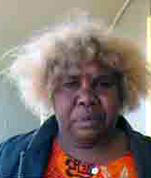 In 1990 Lynette Corby started working for Papunya Tula Artists. Lynette Corby is an exceptional Indigenous Australian artist, extremely talented and innovative.
Lynette Corby works in several mediums such as acrylic, lino prints, screen printing, silk printing, basket weaving and sketching.
Lynette loves fashion and has been making self designed screen printed beautiful garments. In 1997 Lynette Corby entered in the North Territory Fashion Award with a self designed screen printed garment.
Lynette Corby Nungurrayi has been widely exhibiting in Australia and abroad including the prestigious 2003 Telstra Aboriginal and Torres Strait Islander Art Awards NATSIAA .
Lynette Corby Nungurray is an exceptional artist and a dynamic force in the World of Australian modern
art
.
She is an adventures and versatile artist able to paint traditional practices and customs in a captivating contemporary way,

creating

the finesse

and

wonderful lyricism in her work.
Using balanced colour tones, subtle shades and intricate details, Lynette Corby creates beautiful, bold, vibrant paintings. Lynette Corby Nungurray powerful artworks boast the physical presence of the much contemporary work of art.
Lynette Corby masterworks and her top-quality paintings are mesmerizing , images captivate the viewer's move with the eyes and floats in the air
making an illusion of multi-dimensional space and depth.
1997 the Northern Territory Fashion Award entered with a self designed screen printed garment
2003 Telstra Aboriginal and Torres Strait Islander Art Awards NATSIAA
Lynette Corby work was chosen for the 20th Telstra National Aboriginal and Torres Strait Islander Arts AWARD exhibition, Lynette Corby painting 'Woman's Law and Culture Meeting at Mount Liebig' is in the collection of the
Art Gallery of South Australia.
Lynette's Corby high-quality paintings are highly sought after. Lynette Corby
work is represented in
collections
around the world including
Homes a Court

,
Queensland Art Gallery,
Museum Gallery Northern Territory and many more.
Roots of the Tree
:
Our history and where we come from
"
We are one but we are many
"
is a song that sums up how we live on this Planet. We come from diverse backgrounds and bring with us a wealth of life experience. We have been many places. The rich cultural heritage within provides a sturdy root base for each of us to strengthen and fortify one another. We have each in our own ways, dealt with adversity and weathered terrible storms. Some of us have spent many years running away, being too busy, and running from ourselves. There are times in our lives that we have been isolated, and the challenges have been many. We acknowledge the skills we have gathered along the way, and we know life works in mischievous ways. We say mischievous, rather than mysterious, because that is how it has been. There is healing in what we share, and provide the nourishment and feedback we need to keep on at it. Our trunk is strong, and we are resilient and of a tough bark.
"
WE ARE DEADLY, AYE!
"
Mangroves
trees live in the coastal intertidal grounds and grow in areas with low-oxygen soil, where slow-moving waters allow fine sediments to accumulate. For support Mangroves grow Aerial roots. Mangroves cope with Saltwater and extract freshwater from the seawater that surrounds them. Mangroves survive by filtering out as much as 90 percent of the salt found in seawater as it enters their roots. Some species excrete salt through glands in their leaves. Mangroves acclimatize to the environment have had to physically adapt their leaves, roots and reproductive methods in order to survive in a harsh, dynamic environment of soft, low oxygen soils and varying salinity.
Lynette Corby Nungurrayi work have been featured in numerous corporate and private collections in Australia and overseas.
Homes a Court Gallery and gallery Collection (Perth)
Museum & Art Gallery Northern Territory (Darwin)
Spazio Pitti Arte, Florence, Italy
Vlaams Eurospeech Holland
Conferentiecentrum Brussels Belgium
Art Centre Meerzigt Zoetermeer, Rotterdam, the Nerherlands
Vlaams Eurospeech Scotland
Art and Soul Gallery Nashville, Tennessee, USA
The Cove Gallery Portland Oregon, USA
Tennessee USA, Portland Art Museum
Gladstone Regional Art Gallery
Perc Tucker Regional Gallery
Noosa Regional Gallery
Cooloola Shire Public Gallery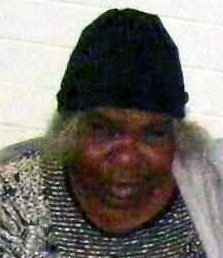 SELECTED EXHIBITIONS
Lynette Corby Nungurrayi work have been widely exhibited in Australia and overseas.
1989 S.H. Ervin Gallery, Sydney
1990 A Picture Story
exhibition of 88 works on Silk the Holmes a Court
Collection by Utopia artists that toured Eire and Scotland
1991 National Aboriginal Art Award Exhibition, Museum and Art Gallery of NT Darwin
1995 Perc Tucker Regional Gallery
Art Gallery of New South Wales, Sydney
1998 Dreamings, Spazio Pitti Arte, Florence, Italy
1998 Exhibition in Art Centre Meerzigt, Zoetermeer, the Netherlands
1998 Art Gallery "Culture Store", Rotterdam, the Nerherlands
2002 Regional Galleries Association of Queensland, a touring exhibition incorporate:
Queensland Museum for NAIDOC
Hervey Bay Regional Gallery
Gladstone Regional Art Gallery
Duaringa Shire Gallery
Perc Tucker Regional Gallery
Noosa Regional Gallery
Cooloola Shire Public Gallery
2005 'All Women' Watiyawanu Artists exhibition featured work of Award winning artists:
Lynette Corby Nungurrayi
Lily Kelly Napangardi
Colleen Whiskey Nampitjinpa
Wentja 2 Napaltjarri
Ngoia Pollard Napaltjarri
,
Topsy Peterson Napangardi
and
a senior Ngangkari (law-woman).
Watiyawanu Arts operating from Mt Liebig since 1990 initially has been restricted in its capabilities by lack of outside funding. When artists began painting, they worked from home, with the support of community store manager Glenis Wilkins and Peter Malavesi.
Now Watiyawanu Artists famous artists include Billy Stockman, Lynette Corby Nungurrayi, Lily Kelly Napangardi, Colleen Whiskey Nampitjinpa, Wentja 2 Napaltjarri, Ngoia Pollard Napaltjarri and Mitjili Napurrula.
Source & FURTHER REFERENCES
"Aboriginal Artists of the Western Desert - A Biographical Dictionary" by Vivien Johnson, published by Craftsman House 1994
"
The Oxford Companion to Aboriginal Art and Culture
" edited by Sylvia Kleinert and Margo Neale published by OUP 2000
"Australian Aboriginal Artist Encyclopedia" – dictionary of biographies" Kreczmanski, Janusz B & Birnberg, Margo (eds.): Aboriginal Artists: Dictionary of Biographies: Central Desert, Western Desert & Kimberley Region (JB Publishing Australia, Marleston, 2004)
Brody, A. 1989 Utopia women's Paintings: the First Works on Canvas, A summer Project, 1988-89 exhib. Cat. Heytesbury Holdings, Perth Brody, A. 1990 Utopia, a picture Story, 88 Silk Batiks from the Robert Homes a Court Gallery and gallery Collection, Heytesbury Holdings LTD Perth NATSIVAD RETURN TOP