Jeannie Mills Pwerle Biography: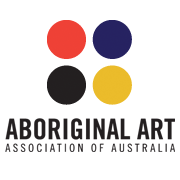 Born 15th May 1965, Jeannie Mills inherited the Yam Dreaming from her mother, however as an artist, she depicts the dreaming in her own unique style. With Jeannie Millis creativity and her flair for colours as well as attentions to details, Jennie work is highly sought after by worldwide collectors as well as in Australian art circles.
Jeannie Mills Petyarre (b.1965) was destined to be a great artist, raised by a generation of indigenous artists who were part of the batik producing generation of the 1970's, when Western craft practices and traditional Indigenous imagery were combined for the first time.
Jeannie Mills Petyarre (family include Emily Kngwarreye (1910-19696) who dubbed by art experts as one of the world's best modern and abstract artists. Jeannie's mother, Dolly Mills Petyarre and mother's brother Greeny Purvis Petyarre are both renowned Aboriginal artists, from Utopia. A widely recognized Australia's leading Aboriginal artist Gloria Mills Petyarre (B.1932) is her mother's sister. Jeannie family encompass widely acknowledged Australian artists Lindsay Bird (B.1935), Gloria Petyarre (B.1945) and Anna Petyarre (B.1965).
Jeannie Mills Petyarre inherited the family creative artistic gene and was exposed to their experience, however Jeannie originated her own unique distinctve style. Jeannie creates inspiring paintings with fascinating accuracy and intricate details, subtle shades of colour that moves with the viewer's eyes and floats in air that have multi-dimensional effect.
In 2008 Jeannie Millis's 'Anaty' painting was accepted in the prestigious 25th Telstra National Aboriginal & Torres Strait Islander Art Awards (NATSIAA). Jeannie work has the physical presence of the much contemporary work of art. Jeannie is successful artist represented in Australian and overseas collections.
2008
the finalist in
the 25th
NATSIAA
Telstra Art Award for Aboriginal Art
Anaty' painting
Jeannie Mills paints beautiful 'Anaty flower' and 'Anaty seeds'. Jeannie artorks are unique and immediately recognizable with the variety of subtle change of colour tones that deepen or brighten with every nuance of the ambient light.
Using a variety of colours in each brush stroke, she builds up a pattern of complementary and juxtaposing colors in a affluence of fine dots, executed with intricate detail.
Jeannie Mills artwork has the physical presence of the much contemporary work of art that has multi-dimensional effect.
Jeannie Mills creates inspiring paintings with fascinating accuracy and intricate details, subtle shades of colour that moves with the viewer's eyes and floats in air.
Jeannie Mills paintings capture the viewer's attention as their eyes meander across the canvas, enjoying the harmonies and subtle variations in each brush stroke. Jeannie Mills work make excellent choice for modern interior or art collectors and fascinating pieces in any home.
Jeannie predominately paints colours of the beautiful 'Anaty flower' and 'Anaty seeds' (Desert Yam and Bush potato). By depicting the Yam Dreaming in their paintings, indigenous artists are able to pay homage to this significant plant and encourage its continual rejuvenation. The yam is a staple part of the bush tucker diet of many indigenous people from the Central Desert region. It has an impressive root system, spreading up to twelve metres from the stalk, and is commonly found in woodland areas nearby a water source. Its bright green leaves and yellow flowers, can spread over quite a wide area, growing strongly until after the rainfall months when it is harvested by digging it out of the ground.
Jeannie is successful artist whose works are included in many private collections in Australia and overseas.
Jeannie's distinct style was created for Mbantua Gallery and its captivating energy has thrust her name throughout Galleries nationwide. One of Mbantua Gallery's nurtured artists, Jeannie Mills developed into an established one of the most talented artist. An exhilarating chapter for the artist to spearhead through to the future, as part of the next generation of Aboriginal artists keeping the culture and tradition alive for generations to come.
Jeannie Mills lives in a remote bushland area of Utopia, 300kilometers North East of Alice Springs with a small family group of Aboriginal people. Cheerful and good spirited, Jeannie Mills is also a ngangker (traditional healer or doctor) and she says she was taught of the ancient bush medicines by her father and she makes some bush medicines that can be used by all in Utopia for free.
Source & FURTHER REFERENCES:
"Aboriginal Artists of the Western Desert - A Biographical Dictionary" by Vivien Johnson, published by Craftsman House 1994, "The Oxford Companion to Aboriginal Art and Culture" edited by Sylvia Kleinert and Margo Neale published by OUP 2000, "Australian Aboriginal Artist Encyclopedia" – dictionary of biographies" Kreczmanski, Janusz B & Birnberg, Margo (eds.): Aboriginal Artists: Dictionary of Biographies: Central Desert, Western Desert & Kimberley Region (JB Publishing Australia, Marleston, 2004). Brody, A. 1989 Utopia women's Paintings: the First Works on Canvas, A summer Project, 1988-89 exhib. Cat. Heytesbury Holdings, Perth Brody A. 1990 Utopia, a picture Story, 88 Silk Batiks from the Robert Homes a Court Gallery and gallery Collection, Heytesbury Holdings LTD Perth NATSIVAD database.
share

RETURN TOP